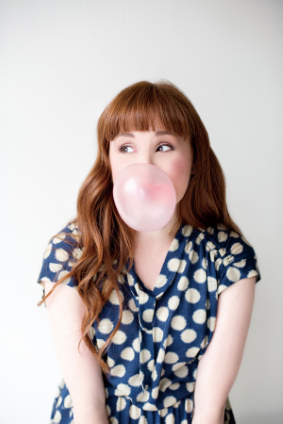 James Strecker: Much has been written about the uniqueness of your voice and its emotional flexibility and truth with a lyric, so let's ask you yourself to describe your voice and how you use it -in language that feels right to you. Did you develop the vocal qualities you have over time or did your voice and style feel natural as they are now right from the start?
Diana Panton: A voice is as much a part of your body as your spirit and as such, I think that it is natural for the voice to develop over time, just as a person develops both physically and spiritually. That said, I think my style and approach to music has been very consistent over the years. I've always tried to sing with honesty and I think that was evident even on my first solo release. I first started performing with a large 25 piece ensemble, but I've always felt smaller musical combinations are a better fit for my voice, hence why I opted for a trio for my debut album.
JS: How exactly did you get into singing jazz, what happened, and when was that?
DP: I heard a lot of classical music in the house growing up. My dad enjoyed Bach, Beethoven and Mozart, so this was what got played on the music system, which belonged to him. There was, however, an evening, when I was about 17, when he played a record by Ella Fitzgerald. I expressed such a keen interest in this music that my dad revealed a hidden collection of jazz records that had laid dormant in this house since before I was born. It was a surprise for me to learn that my dad had been a big jazz fan. Since that day, he has rarely played his classical LPs and now almost always listens to jazz.
JS: What are five major events in your development and career that made you the jazz artist you are today?
DP: 1. The just mentioned discovery of Ella Fitzgerald's music in my dad's record collection, followed by weekly visits to the public library where I discovered Billie Holiday, Sarah Vaughan and others and lots of original sheet music.
2. Attending the "JAZZ Camp" in Northern Ontario where I was able to do a workshop with the wonderful Canadian jazz singer Ranee Lee. Phil Nimmons gently pushed me on-stage for my first jazz performance in front of a live audience. I recall bassist Steve Wallace and trombonist Dave McMurdo paying me a compliment afterwards that really helped bolster my confidence.
3. My several years as vocalist with the Hamilton All-Star Jazz Band under the direction of Russ Weil. I had the opportunity to perform with budding young jazz artists, such as Adrean Farrugia and David Braid with whom I would go on to collaborate in smaller group settings. The HASJB took me on my first trip to Europe to perform at various festivals, including the Montreux Jazz Festival in Switzerland. We also opened many shows for professional artists, including Trudy Desmond with Don Thompson as her bassist.
4. I met the legendary Don Thompson backstage after an opening set with the HASJB. He suggested I attend the Banff Centre for the Arts where Norma Winstone was the vocal instructor. There, Don and I had the opportunity to perform at the famed "Blue Room" and this prompted an invitation from Don that we record together. I didn't take him up on his offer until about ten years later, but since then, Don has appeared on all of my seven recordings to date, along with the fabulous Reg Schwager on guitar.
5. On a subsequent visit to the Banff workshop, I studied under the great bebop singer Sheila Jordan. Sheila has been an inspiration to me ever since. At 87, she is still touring solo all around the world. Despite some hard times during her career, she has never given up or lost her love for music. She solidified in me the belief that all I need to do as a singer is just be myself and keep singing.
JS: You've had some jazz biggies in your corner all along, people like Sheila Jordan, Don Thompson, Yusef Lateef, and others. Which support meant most to you and how did it influence you?
DP: All of the above-mentioned supports meant a lot to me for different reasons. I am a largely self-taught jazz artist and it really helped to encounter some key artists -who know what they are talking about- along my path to assure me that I was heading in the right direction. All of them just told me to be myself and never change that, but they gave me the reassurance that I was doing the right thing.
JS: Tell us about your Juno-winning CD "Red." How personal do you get in this recording and did you ever surprise yourself, or are you more a singer on top of her craft who can create the moods she wishes?
DP: Conceptual albums that create a mood have always been of great interest to me. Sinatra was an expert in this field and provided me with some inspiration. From the moment I had the idea to record the pink album -a collection of songs about new love- I knew there would eventually be a RED album, a collections of songs about a serious love relationship. I wanted RED to be an unapologetically intense album that avoided trite love songs. I don't think the album was a surprise to me, though it may have been to some listeners. I created the album fully aware that it might not appeal to a mass audience, but the artist in me was compelled to make it regardless. Of course, it was lovely for it to be acknowledged with a JUNO award in Hamilton, my hometown.
JS: I really enjoy listening to the musicians you had with you on the CDs, with their sophisticated chops and seemingly instinctive feel for supporting you musically. Tell us about them.
DP: I have been blessed to record with phenomenal musicians. Don Thompson is always the first person to hear my secret conceptual ideas and song selections. We have a mutual admiration for many of the same songs which makes our collaboration very organic and fluid. Don has also encouraged me to write lyrics to some of his beautiful compositions. He lends his multiple talents to our recordings as arranger, bassist, pianist and vibraphonist.
Reg Schwager is another exceptional musician who has appeared on all of our CDs. From the first recording, I knew that Reg was something special. We never met or rehearsed before heading into the studio. After a simple "hello", we began recording and after two takes we moved on to the next song. His instinctual feel of where we wanted to go with a song was quite remarkable. Don and Reg formed the basis of our trio and we have since toured the world together.
We have been fortunate to have some wonderful guests join us over the years – for example, we invited horn player Guido Basso to solo on pink. His humour and expression were perfectly suited to the mood of that album. For RED, Phil Dwyer's saxophone playing added emotional intensity and passion appropriate to the theme. There have been many other wonderful guests who have joined us – all specially chosen for their ability to enhance the chosen theme. Most recently, the cellist Coenraad Bloemendal added some lovely atmospheric playing to "I Believe in Little Things".
JS: What makes a good jazz accompanist and how does such a person affect what you do vocally? What exactly does a good accompanist give you as a singer?
DP: An excellent accompanist is a humble player that doesn't always need to be centre stage. Great listening skills are paramount, as well as the ability to engage in a musical conversation that is free to unfurl as it goes along. If there is a good musical relationship between the singer and the accompanist, there is an unwavering feeling of support and trust that, no matter what happens, everything will be all right. When I work with great accompanists, such as Don and Reg, I feel most free to be myself artistically. Nuances, emotions and spirituality are enhanced and heightened by this musical exchange and this is when magical things can happen.
JS: One of my favorite cuts in "Red" is the duet with Harrison Kennedy. Will you be recording any more duets together and did you have as good a time doing this one as it sounds? What's one of your favorite cuts on "Red" and why is it so?
DP: Harrison Kennedy is a fantastic vocalist. Our first duet appeared on the Christmas Kiss album singing "Baby It's Cold Outside". Our voices matched up so nicely that we decided to record again together on the RED album. Glad you enjoyed that track. The fun you can hear on this track was totally real -everyone in the studio was laughing and having a great time recording this song. Of course, it would be nice to record with Harrison again, so we'll see what the future holds. Aside from the aforementioned track, another favourite off the RED album is "The Island," a gorgeous song by Ivan Lins with lyrics by Alan and Marilyn Bergman. This is an intense song lyrically that perfectly sums up the intent of the RED album.
JS: How natural to you is the compelling image you've established for yourself on your CD covers? Are you creating an image or are you simply being yourself? Who did the photography and design for you?
DP: I'm very involved with all the cover work for my albums. I always propose the conceptual idea and clothing/hair/makeup for the shoots based on what the theme of the album requires. I often think about album artwork at the same time as I select the tunes. I always try to be myself, but in truth I'm not always comfortable in front of the lens. That said, a good photographer can pull good photos out of me. The RED album was photographed by talented Hamilton photographer Jose Crespo. I always make the final selection on what photos get used in consultation with my sister, mom and close friend, because they know me and know what the best representation of my true self is. For the final design layout, I work -closely with a graphic artist. You may notice I have taken different approaches with my various album covers; however, I'm a multi-faceted person, so each cover is a true representation of myself.
JS: Your latest CD is "I Believe in Little Things" and it's both a collection of favorite children's songs and just as much a fine jazz album. Why and how did this CD come into existence?
DP: I had a number of moms emailing to tell me they had favourite songs from my existing repertoire that they would use to put their children to sleep. This spurred the idea to create an album with young listeners in mind. I also wanted the album to appeal to adults as well.
JS: "I Believe in Little Things" is very successful in Japan, Taiwan, and Hong Kong, to name a few, so, first of all, how do you explain your popularity in Asia and, secondly, are there any ways in which Asian audiences differ from North American or European audiences?
DP: It's always difficult to fully ascertain why something is successful or popular with a particular audience. That said, I have noticed that my audiences in Asia seem to enjoy calm, quiet music that relaxes the mind and my music is a natural fit for this kind of listener. In addition, there is a larger CD and Vinyl buying jazz market in Asia. Fans in Asia are more likely to invest in a collector's edition album and thus hard copy sales are stronger than in the North American market where downloads are becoming more and more popular.
JS: Tell us about three songs on this CD that mean a great deal to you and why is that so?
DP: I have a soft spot for A.A. Milne's -author of Winnie-the-Pooh- "Halfway Up the Stairs" as I like the simplicity of the duo instrumentation and I like the lyrical message reminding us to enjoy the process rather than always focusing on the end result. Kids often do this naturally, but some adults need to be reminded to stay in the moment. "Sing" is a favourite from my own childhood and it was fun to give this song a jazz treatment. It was extra special to be able to speak directly with the son of Joe Raposo, composer of the title track, who was pleased we would be doing a jazz version of his father's song "I Believe in Little Things". The Sesame Street songwriter was interested in exposing children to a variety of different musical genres and he would often write songs with jazz, funk, Brazilian influences.
JS: You do some lyrics in French on this album -which seems natural since you teach French at Westdale High School- but I'd like to know what you enjoy about singing lyrics in French as compared with singing lyrics in English.
DP: It's always a treasure discovery when I find good French lyrics to a song we hope to record. I really enjoy singing in French. The consonants seem softer than English and thus are very singer friendly. Portuguese is also a beautiful language for singing, but sadly I don't speak this language. Fortunately, I learned French at school, so it does feel more natural to sing in French because I know what I'm saying so I can really tell the story.
JS: What is the hardest thing about being an independent artist nowadays, one who records and does many gigs each year?
DP: I think the shifting landscape of the music industry is the most unpredictable part of being an indie artist these days. One wonders, with the advent of downloads and now streaming, if CDs will become obsolete within the next decade. The vinyl market is experiencing a renaissance, but this is still a niche market. Without CD sales, it will become more and more difficult for indie artists to fund future projects with the declining revenue from hard copy sales. Unfortunately, streaming sales don't amount to much, even if the music is reaching a larger audience.
JS: What do the next twelve months or so look like in terms of your musical career?
DP: I have some interesting gigs coming up, including the gala fundraising event at the Hamilton Art Gallery. I've had the opportunity to collaborate with several art galleries this year, which combines two of my interests, music and art. I will be appearing at festivals in Orangeville and Waterloo. There is a possible tour of Japan this summer and I'm really looking forward to being a guest performer at Writer's at Woody Point in Gros Morne National Park this August in Newfoundland. I intend to record a new album at the end of the summer.
JS: Any advice for younger singers who would like to do what you do?
DP: Be yourself. The primary goal should be to make music because it brings you joy. The other stuff requires diligence, hard work and some luck. It doesn't hurt to have a secondary source of income aside from performing, because making CDs is costly.
JS: What's the importance of jazz for you and for our culture?
DP: Jazz brings me joy and solace. I feel better when I listen to jazz and when I sing. Jazz enhances my life and I would like to think that my contribution to the genre enhances the lives of others too.