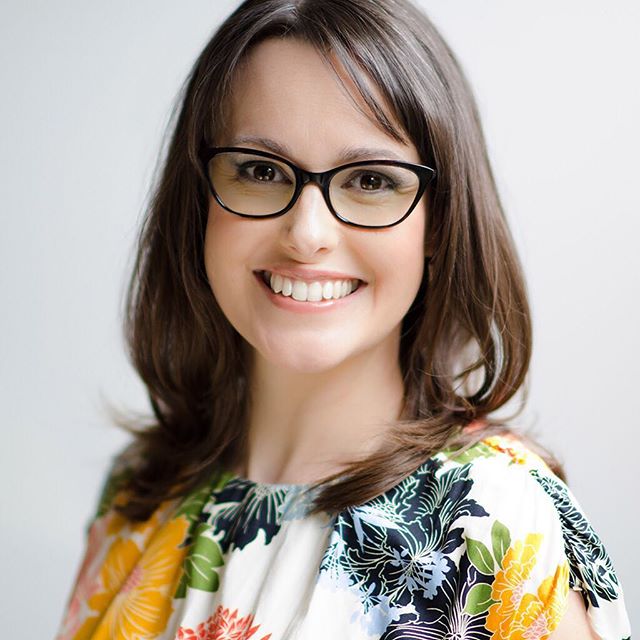 Raphaëlle Photography
James Strecker: If you were asked for 50 words for an encyclopaedia to summarize what you do, or have done, in the arts, what would you say?
Hannah French: Hannah French (PhD. MMus. BMus. LRAM. ARAM.) is a Musical Butterfly: Broadcaster (BBC); Researcher (Eighteenth Century and BBC Proms); Critic (BBC Music Magazine); Performer (Baroque Flute); Public Speaker (Pre-concert Talks, Festival Lectures, Listening Clubs); Educator (Children's Music Classes, Undergraduate Music Degrees, Music Appreciation Classes); Collaborator (TV Historian, Music Consultant).
JS: What important beliefs do you express in or through your work?
HF: That the history of music is a living tale of musical people having experiences that everyone can relate to in one way or another. I aspire to be the portkey.
JS: Name two people, living or dead, whom you admire a great deal and tell us why for each one.
HF: Both dead, and both unjustly famed for being wives of great men:
First, pianist Natasha Spender; the 'omnicompetent wife of one of the 20th century's most famous poets'. I worked for Natasha for a couple of summers, predominantly transcribing her late husband's diaries. But the labels do her little justice as the true artist she was in her own right. Over the long summer evenings, she taught me a huge amount about life in the arts: from dealing with love and loss, to adapting your dreams. She performed at the first televised Last Night of the Proms, and planted the seeds of my obsession with the Proms – she was the one who taught me that the mark of a successful achievement is the realisation it's become an obsession.
Second, soprano Anna Magdalena Bach; the second wife of the composer Johann Sebastian. We have to read through so many lines to catch sight of her, but despite that there is much to admire. A professional singer (doubtless performing Bach's spectacular secular cantatas at the Court of Cöthen), she managed a huge musical household and continued her career – but to what extent we're unsure as of course history neglects women. Her manuscripts and notebooks prove her talent – but no, I don't believe she wrote the Cello Suites.
JS: How have you changed since you began to do creative work?
HF: I don't remember a time when work wasn't creative. I performed from a young age, chose creative subjects throughout my education, devised my own courses to teach undergraduates for over a decade at the Royal Academy of Music (London, UK), and now freelance in various fields as a musicologist. I would say that since I began broadcasting, I feel I've found my creative home and my own voice, which has brought renewed confidence and inspiration.
JS: What are your biggest challenges as a creative person?
HF: I'm a workaholic perfectionist caught up in a disabled body. I have Ehlers Danlos Syndrome and wage a daily battle with pain. But this can bring focus too.
JS: Please describe at least one major turning point in your life.
HF: Two major turning points stand out for me now:
The first was in my last year of school. I was told, very loudly and in front of a full room of 18-year-olds, that I'd never make it as a musician as I 'couldn't hack making mistakes'. It was mortifying, but has driven me. I'm still working on dealing with making mistakes.
The second was a long embrace with my husband Paul, under the beautiful Victorian Christmas lights of my home-town of Leeds (UK) on 12 November 2014. It's like a gleaming moment in time. Minutes earlier I'd passed my PhD viva. The day before I'd been in the studio at Radio3 pre-recording my first proper feature reviewing newly released recordings. That week I'd finally made some progress with my health and mobility. I was pregnant. It was the start of a new chapter in taking control, personally and creatively: I had choices and new aspirations. I haven't looked back.
JS: What are the hardest things for an outsider to understand about what you do?
HF: There's no line between work and pleasure. I love that. But sometimes I crave silence, or Netflix. And I'm NEVER finished, it's just simply time to stop and have a G&T.
JS: How and why did you begin to do creative work in the first place?
HF: I sang before I spoke.
JS: What haven't you attempted as yet that you would like to do and please tell us why?
HF: Write short stories – because there are too many musical things I want to do first.
JS: What are your most meaningful achievements?
HF: In terms of meaningfulness, being a doctor of music has nothing on a doctor of medicine. But music is medicine for the soul, and the most meaningful achievements are those when you make even a fleeting difference to someone's life. There's little so rewarding as a child singing back a tune or finding a rhythm, a student realising why things that have been instinctive all make sense, or an adult discovering that a musical experience can change the way they feel about themselves or the world. It's powerful alchemy.
JS: What advice would you give a young person who would like to do what you do?
HF: If you think you need a plan B, you are chasing the wrong profession, but be prepared to adapt plan A. And celebrate small victories.
JS: Of what value are critics?
HF: I sit on both sides of this, being one and being subjected to them. Everyone is a critic whether they choose to voice their opinions or not. But critics are not just about criticism and these days when there are so many platforms for anyone to review pretty much anything, we're returning to seek out cultural gatekeepers and a trusted voice. Ultimately the value of critics lies in the collective fascination with one person's opinion, on one day, of one performance.
JS: What do you ask of your audience?
HF: To tune into BBCRadio3 with an open mind and an open ear.
JS: What specifically would you change about what goes on in the world and the arts?
HF: Manners. Seriously. The world over, and through every walk of life. Manners make you stop and think for a split second. If there were better manners on the road, I would arrive at my destination in a better frame of mind. People feel valued and appreciated when they are thanked. Please goes a long way in affecting change. It's the same in the arts. It has to be genuine and we are all responsible.
JS: If you could relive one experience from your creative life, what would it be and why would you do so?
HF: A recent one: February 2016. I was introducing a brilliant performance recorded live by the Dunedin Consort and John Butt of John Blow's 'Venus and Adonis for The Early Music Show on BBC Radio 3.
I'd previously been a guest on various radio shows, but this was my first time hosting. The script was relatively brief, but I'd agonized over it. It felt like a real responsibility to craft something meaningful and a chance to do something I'd aspired to for such a long time – I really wanted to get it right. Having always performed or spoken in real time, I didn't expect the process of studio recording to feel as creative as it did and I loved it. It was one of those days when the producer who had booked me was ill so another stood in at the last minute, but that turned out to be a very good thing. In that short time, he helped me glimpse the art of broadcasting and I was hooked. I left Broadcasting House on cloud nine.
JS: Tell us what it feels like to be a figure who is presented somehow in the media. What effect does this presence have on you?
HF: I'm new to the media, and not remotely recognizable. However, I've already realised the benefit of having a professional photograph which says what you want it to be about your character – especially if people only hear your voice. I'm really grateful to photographer (and soprano) Christina Raphaëlle Haldane, for teaching me this and taking my photo.
JS: Name two places you would like to visit, one you haven't been to and one to experience again and briefly tell us why.
HF: Jerusalem has been on my must-visit list for years. I suppose it's the allure of experiencing the historic crossroads of culture, religion, food etc, but I would return in a heartbeat to the summer sun of Tuscany, with my family and a big pile of books.
JS: Please tell us about one or more projects that you have been working on, are preparing, or have recently completed. Why do they matter to you and why should they matter to us?
HF: I'm currently researching and scripting an edition of The Early Music Show (BBC Radio3) which I'll present for broadcast at the end of January 2018. It's about the Vingt-Quatre Violons du Roi, a string ensemble resident at the French Courts of Kings Louis XIII, XIV, and XV. They are responsible for the orchestra as we know it today thanks to their organization, make-up, performance practices, and repertoire. We refer to them ever-so often in passing, but many specifics are still lost in the mists of time.
It matters to me that we take time to unpack even the things that we think we know about; there are always surprises. I hope that the finished product of an hour-long Early Music Show gets the grey matter going and whets the musical appetite for more. Ultimately, I want people to ask more questions.
Why should it matter? Because knowledge matters. Artistic knowledge enriches, and it's a collective task. I couldn't put it better than Tom Stoppard in Arcadia: "We shed as we pick up, like travellers who must carry everything in their arms, and what we let fall will be picked up by those behind."
JS: Let's talk about the state of the arts in today's society, including the forms in which you work. What specifically gives you hope and what specifically do you find depressing?
HF: I get depressed every time music education is labelled non-essential, or an add-on for privileged kids. The enormous benefits from both the art and science of music have been proved time and again, but it seems that's not always enough to keep music in the core curriculum. My heart sinks when I learn that national music organizations hold courses in school holidays of private (fee-paying) schools, thus excluding state school students and fostering the perception that classical music in particular is elitist. It's not, but that attitude can easily trickle through society.
On the flip side, I have hope when initiatives are put in motion that have very real, incredibly positive effects. Take the BBC's 10 Pieces. In its third year, the concept of school students exploring the context and construction of a manageable, hugely varied, set list of works through online resources and live performances energises and simply makes music accessible. There's very, very rarely any need to dumb down classical music. It just needs the right platform.
JS: Finally, what do you yourself find to be the most intriguing and/or surprising thing about you?
HF: There was time when I rode a horse through a McDonald's drive-thru. Regularly.