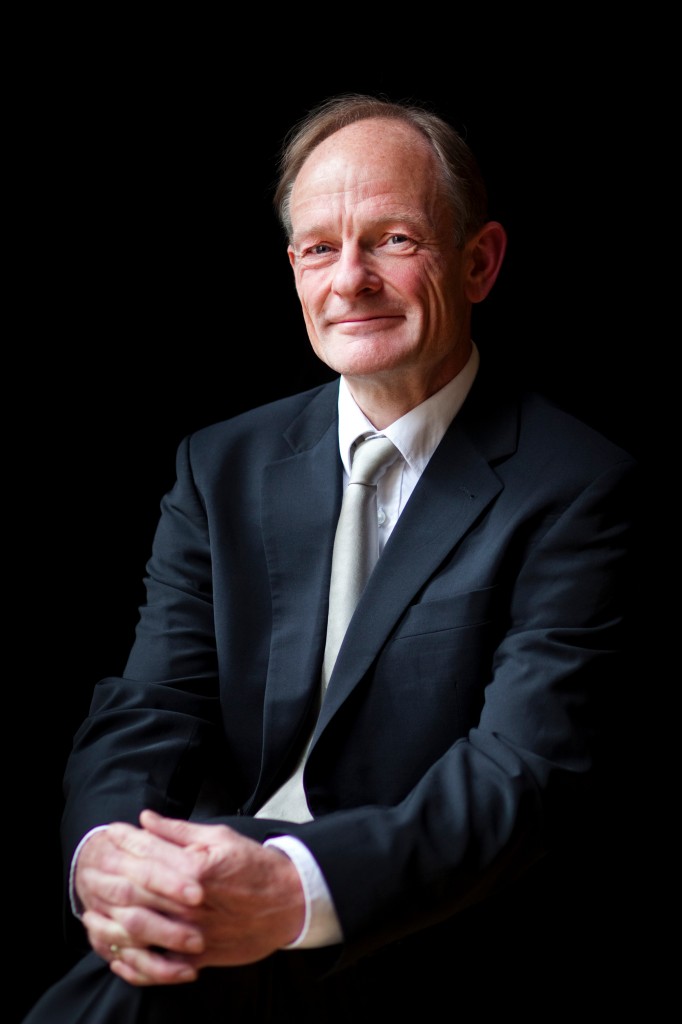 Photo by Annelies van der Vegt
Tickets are still available for the April 10, 8:00 PM performance of Bach's Mass in B Minor at George Weston Recital Hall, Toronto Centre for the Arts from http://www.tafelmusik.org/concert-calendar
JAMES STRECKER: If you were asked for 50 words for an encyclopedia to summarize what you do, or have done, in the arts, what would you say?
CHARLES DANIELS: Tenor, musician, composer, narrator in song. Active since the 80s, best known in Baroque music and fortunate to have worked with many distinguished groups in that field. Lots of recordings, especially Bach and Purcell, but I believe live music is the best way to do and hear music.
JS: What important beliefs do you express in or through your work?
CD: My work is more to do with expressing what the music is there to do than about my
personal beliefs. It's also intensely collaborative, and sum of the whole should be greater
than the sum of the individual talents (and egos) …If you sing something you must put
yourself in the shoes of the character, or narrator of the poem or story, but while also
thinking very carefully about the whole work. Music has the power to transport people's
thoughts and the performing musician's job is to do that the most effectively: which means
you have to try to weave a sort of magic
JS: Name two people, living or dead, whom you admire a great deal and tell us why for each one.
CD: Leonardo da Vinci – for his endless and unflinching efforts to understand everything, as well as his genius in the visual arts. He too was a musician – probably knew Josquin des
Pres when they were both in Milan. As it happens we have a snatch of a tune of his, from
one of his riddles. My suspicion is that one can quite easily do all manner of canonic
things with it, but I have yet to prove that.
J.S Bach – I simply couldn't do without his music. So much in it, so powerful, I always find
new things. No doubt he wasn't an easy man to deal with, if you were say Rector of St
Thomas or had to do with the Leipzig Town Council…
JS: How have you changed since you began to do creative work?
CD: Some things change – you think in different ways when you have a family, for instance, as you have responsibilities to others. But some of the big kid is still there, or whatever the bit of us is that won't accept uniformity and routine. My world view is less rosy than it was. I wish it were otherwise.
JS: What are your biggest challenges as a creative person?
CD: Every time you perform it has to be fresh. With well-known works that means constantly reinventing how you think of them, as if from scratch.
You also having to strive always to be getting better, to bring something more interesting
than the previous time. That also means constantly challenging oneself technically. Never
just to turn up and do one's thing.
To stay full of ideas. But in a sense that should be, if not easy, at least natural. And it's
much less easy to get stuck in a rut as a musician than for someone in a job which always
asks the same thing of them.
JS: Please describe at least one major turning point in your life.
CD: My voice breaking! It may sound trivial and happens to almost every boy – I sang with a very distinguished choir but before it broke, had a surprisingly poor voice: I can only
imagine my reading music well was of some use to the choir, as long as other choristers
camouflaged the sound. But the fact that that my broken voice seemed at least useful as a
tenor, even after a few months, made a good psychological difference to me.
Being taken on as a post-grad student by Edward Brooks at the Royal College of Music
made it possible to do what I've done ever since. Doubtless there are things I do which
others should not reproduce, but essentially, I rely on the framework he taught me.
Edward had long experience teaching actors to use their voice with projection but without
strain, even before his career at the RCM began. His method, which can help anyone to use
their voice to its best natural extent (rather than, say, to try to make a sound of some
particular type or like someone) has proved incredibly useful for me for decades
Having children! I'm lucky to have two daughters: they've always had very distinct and
strong characters. They're living disproof of babies having characters that can be moulded
at one's will: that was so for both of them, from their first moments in the world. You have
to think differently when you're considering the next generation – you think long term and
wonder how what you decide will affect them as adults.
Apart from anything else they make me laugh and stop me becoming fossilized in my ways.
JS: What are the hardest things for an outsider to understand about what you do?
CD: That it's possible to make a living as a musician – or even needful. I wonder if some think that creative types can live off nothing but air and ideas. Almost the whole business is mysterious to many – from thinking up a project to delivering it to an audience. Groups
like Tafelmusik which have a great deal of outreach, from education to sponsorship, have
done much to demystify things, though.
JS: How and why did you begin to do creative work in the first place?
CD: I always did a lot of music from childhood on, so grew up with it – performing and writing music too – but didn't think about making a living from it until well into my university time. There wasn't the eureka moment, I have to do this and nothing else, but more that I'd being doing an enormous amount of music for years and a certain point it didn't seem crazy, with further study, to make a living out of it.
JS: What haven't you attempted as yet that you would like to do and please tell us why?
CD: I've long had ideas about how some music should go, which are different enough from
what I hear elsewhere, particularly vocally, that I'd like to assemble a group and have a
go at making that happen. But I'd need more disposable time to do it – and at least a small
budget.
JS: What are your most meaningful achievements?
CD: A good question, but how can one decide that for oneself? History (assuming we will have one) has to be the judge. Then there's the question of as-artist versus as-entire-human being. But things in the sphere of music which have given me great satisfaction include recording the Evangelist parts of both Bach Passions; a lot of the wonderful but
underexposed music of the 17th century; doing my bit to put music back together which
was incomplete (a well-known Purcell Ode, and the Gesualdo Sacrae Cantiones à6 to name
two – for the latter there are other versions out there too. But having sung so much
Renaissance and early Baroque music, besides Gesualdo himself, has to help with realizing
the right sound world – and I've had really helpful input from my colleagues in the
Gesualdo Consort Amsterdam as well)
JS: What advice would you give a young person who would like to do what you do?
CD: First, go for it – then: be yourself as a creative person, try to resist people putting you into too small a box as a performer and always strive to get better (this also applies to someone of 60..). Use the new tools – social media, music streaming services – to help yourself – that's a case of do as I say not as I do. You should have great fun but don't expect to make a huge amount of money – if you have another way of earning a living you may need to run both in parallel while you're getting known. Recordings are a fine calling card and monument of what you do, but what you earn will be from live performance, so put your highest voltage input into that. Bear in mind that if you have a significant other, being away from home a lot puts a strain on your relationship – you will both have to be flexible.
JS: Of what value are critics?
CD: For the performer: honest criticism holds the mirror of another intelligent human being to what we do. We don't always like what's in it, of course. When not, best to see if there are things in the negative responses that can be used as tools for self-betterment. If criticism is favourable, it's nice to receive – but one should always be one's own fiercest critic.
For the audience or wider public – a good critic knows his/her subject and will inform and
enlighten as well as entertain.
JS: What do you ask of your audience?
CD: To try to lay to one side the things which distract them mentally, so be open to the music happening in front of them.
JS: What specifically would you change about what goes on in the world and the arts?
CD: The world – we'll have to change the way we organize almost everything, simply to
survive as a species (though the planet might be content if we failed to). Education which
teaches people to think clearly and critically in intellectual and emotional ways might
help. Learning facts has its place, but if we have sympathetic faculties for discerning truth
from falsehood and creative ones for finding solutions to our many problems, it may serve
us better.
The arts – that they be a normal part of children's growing up. Since not everyone is rich,
that means a good slice of arts need to be presented for little or no money to those that
can't afford to pay, but who still deserve their share of culture. This does already happen
of course, but needs to be spread more fairly.
The tendency for schools and colleges all over the world to measure their results output
against each other has narrowed curricula, and institutions may concentrate too much on
tests and exam results at the expense of broader education.
JS: If you could relive one experience from your creative life, what would it be and why would you do so?
CD: I've heard wonderful things often – but one that would be lovely to revisit with further
hindsight was doing Messiah with Nikolaus Harnoncourt. It's a piece which is so well
known and yet he had so many new insights, though I knew the music well already. What
I'd try to think even more about a second time round is, how to use his sort of fresh
thinking not just on Messiah but how to increase my creative range in as many contexts as
I could.
JS: Tell us what it feels like to be a figure who is presented somehow in the media. What effect does this presence have on you?
CD: It's surprisingly hard to quantify – because I'm usually busy doing stuff, be it work, or if at home, family life – and since there are more things needing doing, than time to do them, I don't spend much time thinking about what people think about me. But to have any sort of decent reputation has to help, because people in the arts world are so interconnected. It also means you owe people the best job you can possibly do, on all occasions
JS: Name two places you would like to visit, one you haven't been to and one to experience again and briefly tell us why
CD: Life being busy, I tend to like to spend leisure time in peaceful places. There are many and one doesn't have to go so far: one I've been to and would love to revisit is the part of
North West Scotland near Kinloch Hourn – and if in that part of the world would be
fascinated to see St Kilda, a little island thirty miles beyond the Hebrides. People lived
there for thousands of years until the late 1920's – there are still the remains of some
buildings which volunteers tend every summer to keep them from falling down. But
mostly it's rock, sea, grass, sky, wheeling birds.
JS: Please tell us about one or more projects that you have been working on, are preparing, or have recently completed. Why do they matter to you and why should they matter to us?
CD: I'm lucky to have a good deal going on in Canada at the moment: to mention some of it, Bach Mass in B Minor with Tafelmusik – which is important because not only is it
wonderful music but Bach wrote it as a summation of his life's work. A fantastic team
assembled under Ivars' direction. And the following month I'm delighted to be doing
Monteverdi's Orfeo with David Fallis. There are arguments about how near to being the
first opera 'Orfeo' was, but it's a masterpiece and a wonderful challenge to sing!
I've a new programme for Early Music Vancouver which takes its cue from some of the
stories in Ovid's Metamorphoses. There's music by Handel, Purcell and Monteverdi
included, but even their pieces, rather off the beaten track. Great to have the chance to
show some of the unsung glories of that era.
Susie Napper and I have hatched a new programme with Les Voix Humaines for the
Montreal Baroque Festival in June.
Something quite different – I've written a song cycle, at the moment scored for voice and
piano, but with a view to remaking it for a larger chamber ensemble. Poetry by Ivor
Gurney, musician and poet, survivor of the First World War. Gurney was a remarkably
creative person and bipolar at a time when sympathy and money were scarce to deal with
such things and therapies ineffective. His poems span his life from before the Great War to
his later years committed to a mental hospital
JS: Let's talk about the state of the arts in today's society, including the forms in which you work. What specifically gives you hope and what specifically do you find depressing?
CD: Some of my worries have been touched on in my remarks on education. I don't expect that the financial side of artistic activities will ever be easy, except for the lucky handful who realize commercial superstardom. Though the picture is patchy, my feeling is that live
music and other performing arts are creatively in fine shape, even if sometimes financially
not. It would be good for there to be more satisfactory ways for artists to make money
from their work on the internet. One clear hopeful thing is that there continue to be lots of
amazingly talented young people coming into the business, so I've no fear that there's a
general withering of the arts going on.
JS: Finally, what do you yourself find to be the most intriguing and/or surprising thing about you?
CD: I don't feel as if my creative instincts have waned with age. That's perhaps not so
surprising as there are tons of interesting ideas pouring out of mature artists. But the urge
to perform hasn't declined either. Finding something intriguing is a bit harder – if there is,
perhaps it's for others to discern?