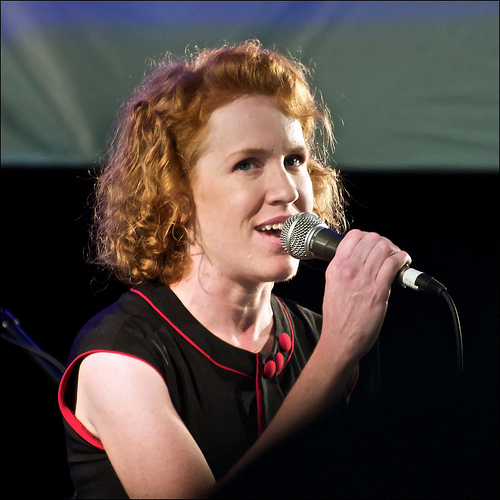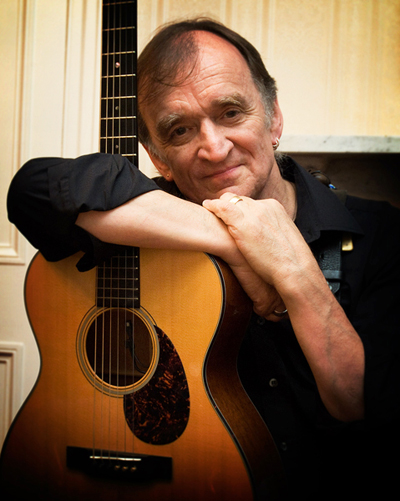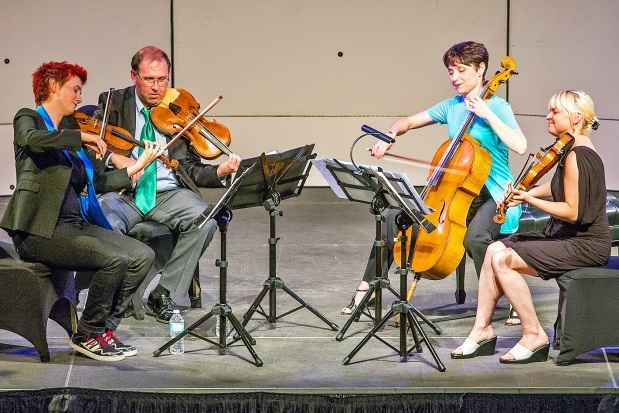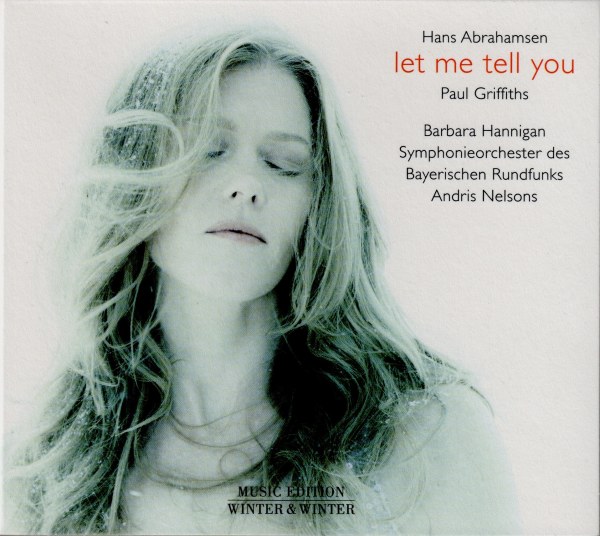 It was about a year ago, five months after the fire that kept us out of our home for eight months, that this happened: I was driving down King Street in Hamilton and playing, back to back, the Hungarian String Quartet's recording of Beethoven's Opus 130 String Quartet # 13 and John Coltrane's jazz essential cornerstone, A Love Supreme, when for some reason I said aloud, "I didn't think I would feel like this again."
After five months of very little listening – or reading, for that matter, or anything but numbness – music felt once again part of my spiritual and physical fibre, as natural in its life-giving energy as breathing. Since that moment, I've been reconnecting with all kinds of music, some for the thousandth time, and sometimes making new discoveries for the very first time. Often, music and musicians I had listened to for years, even decades, through concerts and recordings – and some I had known or briefly met- sounded new and rich with much to discover in their art.
So, here are some recordings of many that reached deep into me, gave me much pleasure, and made the void around existence vibrate with life.
Billie Holiday The Complete Commodore Recordings: You can have a younger and sprightly Billie on Columbia with the beautiful Lester Young among many other greats of jazz (Teddy Wilson, for one), or Billie's later Verve recordings which reveal many of life's hard lessons in her delivery, but for now it's a consummate vocalist proving, as it's often been said, that she sang like an instrumentalist with astoundingly similar phrasing and sense of time.
I discovered that Doc Cheatham was playing trumpet on a good many of these, the same Doc who, after telling me memories of being in the pit band for Bessie Smith, then recommended bitter melon, which he swore by, for anything that ailed your truly. Another memory: "Billie could really use the language" added Barney Josephson once at his Cookery in NYC's Greenwich Village, after recounting how Ms. Holiday had got quite pissed off with an audience member who complained that Strange Fruit had been too disturbing to listen to.
The Duke at Fargo 1940 is a legendary live "one-nighter" that fortunately got recorded in the middle of a grueling tour, and this recording certainly has an evocative and bursting "you are really there" feel to it. As you know, the Ellington band of 1940 is an unbelievable gathering of greats -Webster, Hodges, Carney, Blanton, to name a few (Ray Nance, too, with trumpet, violin, and vocals, since Cootie Williams had just departed for Goodman's band). This gig, with its overdrive swing, embodies a whole era.
But then, so does singer Alex Pangman, the Toronto-based "Sweetheart of Swing" on her CD "New" or any of her recordings, for that matter, like "Live in Montreal" or "33" or "Have a Little Fun," the latter featuring Bucky Pizzarelli. There's so much to recommend Ms. Pangman. Her sense of style doesn't feel acquired or forced at all, as with too many current singers, but more a natural evolution from the vocalists of the twenties to the forties. She seems one of them, she seems from their world, when jazz was popular music and vocalists conveyed a hip but understated knowingness and it was natural to swing. This lady's music is a toe-tapping trip of fun.
When I first heard The Thrill is Gone and then the album B. B. King Live in Cook County Jail on which it is featured, I never imagined that I would some years later get to sit down and chat with him half a dozen times and that he would even write a foreword to one of my books. The man still touches me deeply with his vocal blend of crooning and shouting and aching vocals, his economical guitar picking that, as the world knows, can tell a lifetime in three or four notes, and in memories of this gracious and humble gentleman I was privileged to meet. We laughed a lot.
I once told Richard Thompson that if I needed music for my funeral, I would take, for one, his acoustic guitar solo titled Dargai. Richard Thompson? Yes, the one who combines technical versatility, a rich and subtle imagination, a sophisticated sense of poetry, and an always focused artistry in his songwriting, his guitar accompaniment and guitar soloing, and his singing. Among my faves of his CDs are Small Town Romance, a live gig, and the more recent Acoustic Classics. I recommend him often, simply because he's a true artist, his idiom being folk and rock combined. Be warned that you'll then be much less impressed with several enormously popular singer-songwriters who created their accessible images for an image-hungry audience. With Thompson, his art comes first and his sense of irony can't accept shallow idolatry.
It took several months of listens to Shelby Lynne's Just a Little Lovin', an album "Inspired by Dusty Springfield," for me to realize that her artistry resides, at least for me, in a vocal mastery of intimate space, one that is quietly rich with nuance, understatement, and deeply-felt life experience. I return to a number of her recordings when I want to believe another human being, when I want to believe a singer-songwriter who takes an inward path to feelings and difficult personal realities. She told me once that she has to tell the truth, and I believe her.
Try anything on the Dusty CD and then try Revelation Road which addresses her painful childhood (father kills mother and kills himself and Shelby then looks after kid sister). Or Tears, Lies and Alibis with the simply beautiful Like a Fool -during our interview I told her how much I loved this recording and later found out that she considered it her favorite. Shelby Lynne is often a stylist of intimate feelings and one is compelled to listen openly, which is respectfully, isn't it?
Martin Carthy, MBE, has long been considered the most influential and premier folk singer of England, one who has had an impact on everyone. I first met him many years ago when, at Sheridan College School of Crafts where I laboured, he sang for one of my classes. I then got a tape of the LP Shearwater and, on a twelve-hour car trip to New York, played the eleven-minute song Famous Flower of Serving over and over, ultimately in a cold and windy night in the mountains near Pete Seeger's home in Beacon.
Years later, Martin explained to me how he had developed this specific reworking of a traditional song by hanging fragments on a clothesline in his flat for several months. In any case, to listen to a Martin Carthy song is to enter an uncompromising and unique world where the fibre – be it celebratory, or oppressed, or bloody – of human existence is given brilliant and imaginative and absolutely appropriate guitar accompaniment and committed vocal artistry. As with others in this list, I go to Martin Carthy for truth through art.
Truth? There's a lot of it in classical music, often of deeply felt sincerity, carefully realized passion, subtle risk-taking, and long developed technical know-how in the service of the music -at – hand's heart, be it physical or spiritual. Of the latter, I was joyfully surprised to finally find recently a CD of an album from university days that introduced me to deep spirituality through music – Gregorian Chants: Monks of L'Abbaye Saint Pierre de Solesmes. The recording first appeared on the London label in the fifties, I believe, and, in any case, it gently pulls one into an experience of ineffable connections and heartfelt tranquility. And existential humility.
In 1993 I was commissioned to write and recite a cycle of poems on the pianist by the director of the Glenn Gould Festival in Groningen, The Netherlands. I then looked forward to a piano recital by Angela Hewitt, also invited to the Festival, but, alas, our gigs were scheduled at the same time. Nevertheless, after listening to many of her recordings and attending a number of her concerts since then, I find she's become one of my essential pianists.
In The Art of the Fugue, for one, she infuses a blend of counterpoint and airy singability of musical lines with a quality of firm purpose. The playing is undeniably seductive, not because of any detectable sense of intention, but because we find an air of rightness in this unforced delivery of Bach's creative mind. We feel beckoned, we feel an invitation not to analyze but to coexist with Bach's creation, to breathe it in. Of late, I've also been enjoying Hewitt's two CDs of Domenico Scarlatti Sonatas and, and, and….
Wilhelm Furtwangler conducts Ludwig van Beethoven The Complete Symphonies and Selected Overtures and Furtwangler's Brahms: The Complete Symphonies, Haydn Variations, Piano Concerto No. 2 in B Flat, on the Music & Arts label, both illustrate for me the conductor's unique genius. Over and over, we experience musical argument that unfolds in surprising steps, no matter the familiarity of the work.
We often sense as well a potent logic at work, a voyage of repeated discovery, a metaphysical drama in the works of which we can't help but be a part. We also sense each interpretation's undercurrent of inevitability, as if the music is gradually realizing itself. We also sense the conductor's profound commitment to a given composer, a sense of love and respect, a need to be true to the music. We sense the human truth and profundity that creators and interpreters endlessly seek in what they do. Listening to Furtwangler conduct is always an event for me.
We often sense as well a potent logic at work, a voyage of repeated discovery, a metaphysical drama in the works of which we can't help but be a part. We also sense each interpretation's undercurrent of inevitability, as if the music is gradually realizing itself. We also sense the conductor's profound commitment to a given composer, a sense of love and respect, a need to be true to the music. We sense the human truth and profundity that creators and interpreters endlessly seek in what they do. Listening to Furtwangler conduct is always an event for me.
Johann Baptist Vanhal? Who? Joseph Leopold Eybler? Who? Both composers were contemporaries of Haydn and Mozart – Vanhal lived from 1739 to 1813, while Eybler did his earthly duties from 1765 to 1846 – though each is hardly known nowadays. Happily, the Eybler Quartet has arrived with Six Quartets Op. 6 by the former and the performances are ripe with playing that is vigorous, breathtaking, playful, charming, delicately elegant, touchingly tender -and do I hear some understated mischievous?
String Quartets Op. 1 1-3 by the latter (hey, isn't the quartet named after him?) are also given outstanding performances, rich with subtly dramatic shadings, a sense of solid presence yet also warmth, and a dancing nimbleness. The ensemble and solo work for both composers are often jaw-dropping for each one, not as a will to impress, but as an extension of eighteenth-century worlds and aesthetic values that reflected them. (Yep, I'm going to delve into Johann Huizinga's Homo Ludens again, in its new and more accurate translation, and understand these folks better.) In the meantime, I totally submit to the implicit charm of these performances, and there is plenty of it, always in the warmest sense of the word.
"The protagonist is not quite the Ophelia of Shakespeare" we are told about Let Me Tell You by Hans Abrahamsen. The work, however, does allow Barbara Hannigan to navigate, always light as air, the upper levels of her soprano range and to embody, in voice, what seems an unstable and sometimes agonized state of mind. In both articulate words and gliding vocal extensions interwoven, one senses a mind dividing, perhaps a young woman's or perhaps one's own. Indeed, we experience, on listening, an intense vulnerability firmly secure in its own world. Both composition and performance are haunting, challenging, potently alluring. As a result, the listener feels as if in the grasp of eerie mystery. It's an unsettling, even troubling place to be, yet we do not choose to leave, even if we could.
I've long given in to the underpinning echoes of longueur – or is the better word ennui? – in Erik Satie's piano music, played, say, by Anne Queffelec. Now a new discovery I'm much enjoying is Barbara Hannigan's take on vocal works by Satie – Trois Melodies, Trois Autres Melodies, Hymne, and Socrate – in which voice and piano support and seem to propel each other in the presentation of these delicate jewels. With this recording, I find myself holding my breath, drawn to many vocal glimmerings of light that settle lightly on my senses and then in a breath disappear. Satie and Hannigan are a subtly compelling pairing, always at the tip of one's fingertips, it seems, where feelings are too elusive to grasp but solid enough to know.
I'm on my seventh composer, Mozart, in the Naxos Life and Works series -Chopin, Bach, Beethoven, Schubert, Brahms, Liszt, so far – with Dvorak, Wagner, Haydn, and Verdi to go afterwards, and am totally wrapped up with each recording and rapt with attention. These are all presentations of frequent musical selections in a biographical context of original sources, some very well known and some intriguing in their vague but not secure familiarity. In a word, we learn much. And not only musically, but in biography too. Who would have thought Brahms so overtly passionate as we hear in his earlier letters to Clara? Who would have thought that Leopold Mozart was such an out and out prick, always using and abusing? Who would have thought that each four CD set could bring such new life to composers we assumed to know well.? I look forward to each listen.
And then there's the outstanding two CD set titled Six Poets Hardy to Larkin: An Anthology by Alan Bennett, Read by the Author. Bennett certainly knows how to read, how to tell, how to feel, how to share, and one of his many contributions to this venture is his ever-present dose of writer's smarts. Bennett is insightfully and compassionately, though not uncritically, attuned to human tendencies on one hand and to the mastery and potential in a life of dealing with language. The other poets in question are Houseman, Betjeman, Auden, and MacNeice, and the works of each poet are read with a honed skill in emphasis, rhythm, inner rhyme, overview, and much else. I can't think of a better introduction to the reading and -of course, it follows – the writing of poetry. Bennett's insights are illuminating and his many asides delight without fail.