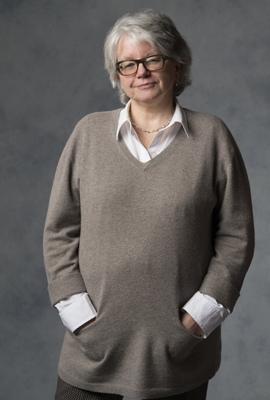 PLEASURE 1: Several years ago I was walking through London's National Gallery on the way to view The Adoration of the Shepherds from about 1640 by the Le Nain Brothers. Was this profoundly gentle painting more the work of Antoine? Louis? Mathieu? -no one can say. But as one tends to do in a major art institution, while seeking out a cherished painting, I made a new discovery during my stroll. This was the Self Portrait in a Straw Hat, from some date after 1782, by an artist then unknown to me -Elisabeth Louise Vigée Le Brun.
After I noted an obvious similarity to a Rubens painting known as the Portrait of Susanna Lunden, one also called Le Chapeau de Paille although this hat is not made of straw, two things struck me immediately. First of all, these were the most kissable lips I had encountered in a painting in many a day. When I later made this declaration to the bookstore staff, the several ladies seemed amused and a tad suspicious. Did they later send security to check the painting for my lip marks? –I don't know. But the sensuality in this painting was delicious.
My other realization was this: for all its mystery and elegance, The Vigee Le Brun self-portrait gave a subtle but firm challenge to the viewer. The subject –the artist, rather- not only looked back at this viewer, but did so with –I think it's how Sartre put it- a penetrating gaze. This was a decidedly female gaze that, whatever its circumstances, stood its ground. Such was the case in many a portrait on view at the National Gallery in Ottawa a few week ago. It was a travelling exhibition that originated in Paris and also visited the Met in New York, one of 90 or so works by Vigee Le Brun…
These are some notes I made during my visit to the Vigee Le Brun exhibition in Ottawa: "Many of these portraits stress the intriguing ambiguity of a female subject's character. They don't openly display their secrets but compel the viewer to find a personal means to understanding what lingers unspoken in their eyes. These are naturally seductive women who insist on reciprocated intimacy. They are assertively feminine, certainly not idealized abstractions but women who one senses do inhabit a live and breathe world.
One doesn't reduce these women to impersonal academic study, but instead becomes committed to a relationship with each one. One feels obligated, as they seem to point the way, to be honest with oneself. Such portrait-making is memorable and, without question, among the best. We learn and grow from it. We see people more deeply."
PLEASURE 2: Listening to Hymns of Heaven and Earth, one feels gripped ironically by Peter Togni's compositional restraint. One also feels quietly out of breath from one's involvement in music that is compelling and insistent, music that proves slyly challenging but always rich with surprises and intriguing to the ear. One feels involved. The music is both aesthetically solid, yet also seems an unfolding process that duplicates a thinking mind. If that sounds cerebral, the music is also passionate with poise, haunting and perhaps haunted, and one doesn't hold back while listening to it. One gives in and one is musically rewarded.
Such it is with Hymns of Heaven and Earth and Solstice Nights, both instrumental works for string quartet, the latter with English horn added. The third and final work is Three Neruda Odes, taken from the great Chilean's writer's poetry, and Togni, bless his heart, achieves something that not all composers can. His music does not at all intrude on the writing or distort it, but rather enhances the intention and effect of the poet's words, thus allowing us to discover and experience complimentary elements in both words and music combined.
Togni's music is not only appropriate for Neruda's words, but aesthetically rich on its own. A vibrating organic whole is thus achieved and in soprano Stacie Dunlop's singing of the Odes, we experience a potent and unsettling clarity. Both Togni and Dunlop are fluent in their mastery of diverse musical devises and their emotional dimensions too, and both display an unshowy economy in what they do.
Dunlop's growl in Ode to my Suit confronts the listener with concise passion, while not long after a firm step by step presence keeps the listener hanging uneasy and involved in her musical, metaphysical, and what seems also an autobiographical descent. Always the voice is rewarding in tonal diversity and narrative surprises, measured in passion and therefore more potent in feeling. Her singer's palette is made of many musical colours, all delivered with honed artistic smarts.
PLEASURE 3: If you follow this blog, you'll know that I've been reviewing the Shaw Festival here for seven years. Before that I reviewed the same Shaw Festival for several alternative press publications for over two decades. I certainly feel fortunate to have a festival of such deserved international stature just over an hour from my home.
I feel equally fortunate that in my many years of attendance at the Shaw we have had three long-standing artistic directors, each of whom I was/am at the time sad to lose. Christopher Newton followed Paxton Whitehead (how dare he!) and Jackie Maxwell followed Christopher Newton (how dare she!) and with each of these uniquely impressive artistic directors the art of theatre established deeper world-class roots in the Niagara Peninsula. And with an M. A. in Drama I was now able to actually see performed many of the plays I had only read and wondered about as works for the stage.
Well, the time has come for Jackie Maxwell's departure and of course I feel saddened at losing her, for so many reasons. Hers was a Festival of imaginative and inspiring commitment to theatre, one of surprising and ultimately revelatory programming that gave the theatrical riches of the past a relevant but unforced present tense. We became happily more aware the potent female voice and wealth of female talent, in both dramatic art and its production, available in Canada. We watched a major theatrical company of already high standards realize even more of its potential. We became more aware of theatre as a voice of diverse societies as they addressed their deepest human values.
Under Jackie Maxwell, the Shaw Festival, deceptively comfy as it appears, stood as a defiant antidote to the superficiality of popular culture, one that would herd us into a manipulated now with no past or future. We watched careers begin and blossom in her nurturing casting, we were forced in criticizing productions of her festival to declare and evaluate what it is we ourselves stood up for, we felt the hot vibes (yes, in a festival with Shaw's name to it) of artistic creation in action around us. We indeed felt the celebration of art each year, one that faced the world's torments with higher aspirations always in hand.
Many times I went home after a production at the Shaw Festival thinking, "I wouldn't have known about that play, even that playwright, if this piece hadn't been part of the programming this year." Several years ago I interviewed playwright Edward Bond, whose work The Sea was then on view at the Shaw in an outstanding production, and I still mull over Edward's essentially challenging words about theatre selling out in order to only entertain and not really confront its audience. Given that the Shaw Festival has to sell tickets to survive, Maxwell repeatedly had the guts to program gems, little known locally, that made us take stalk of ourselves and the spiritual flab that shields us from our social responsibilities. Maxwell's risks were often memorable and I feel very lucky to have been given the chance to see them.